 Theatre, music, poetry? What are you going to experience with Raíces? A concept-narrative concert or a musical Theatre play? Could it be a storytelling musical?... Find Raíces and explore a new universe. A new concept show whose plot will unravel as a movie with its own original soundtrack.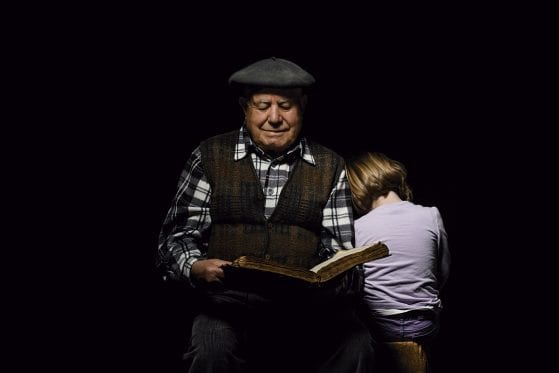 A tight relationship between storytelling, sound, image and light that provides the opportunity of experimenting an intense journey through emotions and sensations. Influenced by traditional music but composed and interpreted in a fresh and renovated style.
Through the eyes of the main character, you will witness the amazing journey of a northern Spanish "Roncalés" man that emigrates at the end of the Spanish Civil War. Due to poverty and instability, he travels to Venezuela with a one-way ticket, with no chance of coming back. As years pass, and thanks to an old diary, his grandson travels back to Navarra to find and discover his grandfathers' memories. Stories and music entwine with a modern and youthful spirit, but without forgetting the past and its roots.